Our Indonesian teachers are experienced and certified. All of them hold Bachelor's degrees in Education. Soma have master's degrees in linguistics and language teaching from a local university and abroad. Check out their profiles below.
Guru Hana
Hana left her hospitality job and started teaching in 2013. Since then she has never looked back and has fallen in love with her career in education. She has been teaching English and Indonesian to foreign speakers for over seven years. She began her teaching career whilst working with children in her church and by joining an Indonesian language school in Ubud. She holds a Bachelor of Education in English Education from Mahasaraswati University and a master's degree from Undiksha Education University. When not working, Hana loves outdoor activities such as hiking, cycling, camping, and jogging.
Guru Ade
Ade graduated from the University of Islam Malang majoring in English Education under the Faculty of Teacher Training and Education. She also has a certification in teaching Indonesian as a foreign language from the Language Department, Ministry of Education. Her professional experience includes teaching Indonesian to international exchange students, English to high school students in SMAN 7 Malang, and conversational English to adult students in the English Café Language School. Ade loves teaching Indonesian at Jembatan Bahasa because she always finds something new about her language from the perspectives of her international students. In her spare time, Ade enjoys listening to music, cooking, and travelling.
Guru Rustaman
Rustaman is a persistent, hardworking, adventurous and broad-minded person who loves teaching, reading, cooking, outdoor activities, especially Yoga! At the age of 17, he moved to West Borneo by himself in order to pursue his dream of becoming a teacher and exploring his love for education, society and nature. He graduated from Tanjungpura University, in West Borneo, with a degree in English Education and Literature. His passion in teaching started since he was in middle school. He began his career at the American Corner Tanjungpura University as an English teaching assistant and program facilitator for International Communication program from 2012 to 2015. In 2016, he moved to Bali and worked at Kul Kul Connection, Green School Bali. His role was to teach and manage Indonesian language and culture program. During his time at Green School, he also taught English to local students with the backbone of environmental studies, as well as coordinating a performance art club called Activism. Rustaman loves Indonesian because he believes that in order to understand one's culture and wisdom we have to understand and speak one's language.
Guru Sani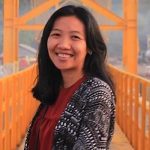 Sani is a certified teacher of Indonesian as a Foreign Language by the APBIPA Bali (Association of Indonesian as a Foreign Language Teachers in Bali). On top of that, she holds a bachelor's degree in English Education. Prior to Jembatan Bahasa, Sani worked at the School for International Training (SIT) Study Abroad Indonesia, as an Indonesian teacher and adviser. Part of her job was to teach Indonesian to international students and support them with their local projects and excursions. Sani loves sharing her language with international learners because it allows her to exchange perspectives and broaden her mind. When not working, she enjoys travelling.
Guru Ayu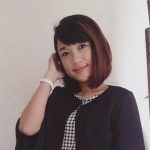 Born in a family of teachers, Ayu has aspired to be a teacher since she was a teenager. She believes that teaching is a great way to deepen her knowledge, learn from her students, and help others to gain new knowledge and skills. She has been working with students of various ages in the last five years. She always tries hard to make her lessons enjoyable and easy to follow. Knowing her students' progressing is the most beautiful experience for her. In terms of her educational background, Ayu graduated from the Faculty of Teaching and Training, Mahasaraswati University majoring in English Education. She also holds a master's degree in Lingusitics from Warmadewa University. In her spare time, Ayu enjoys listening to music, reading novels, watching TV.
Guru Kadek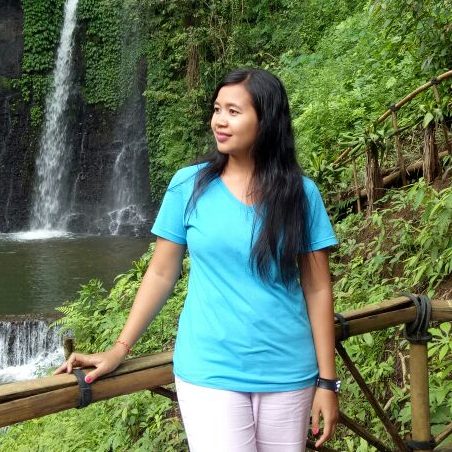 Kadek had an experience of teaching Indonesian as a foreign language at Green School Bali for more than four years. The best part of teachig Indonesian for her is that she can interact with students from various countries and cultures. As for her educationn background, Kadek holds a bachelor's degree in education from Faculty of Teaching and Training, Mahasaswati University. When not teaching, Kadek loves making crafts from recyclable materials. She also enjoys gardening and cooking.
Guru Soma
Soma has been teaching both English and Indonesian as foreign languages for more than seven years. He started his teaching career in language schools throughout Denpasar, Badung, and Ubud. He then joined the Green School Bali from 2012 to 2017. During his time at the Green School, he taught Indonesian to high school, middle school, and primary school students. He was also appointed as the Indonesian Curriculum Coordinator for the high school and the primary school. Soma loves teaching languages, and he believes that language is the bridge that connects people and cultures.
Ready to work with our Indonesian teachers? Contact us now at hi@jembatanbahasa.com and +6282 145 950 737