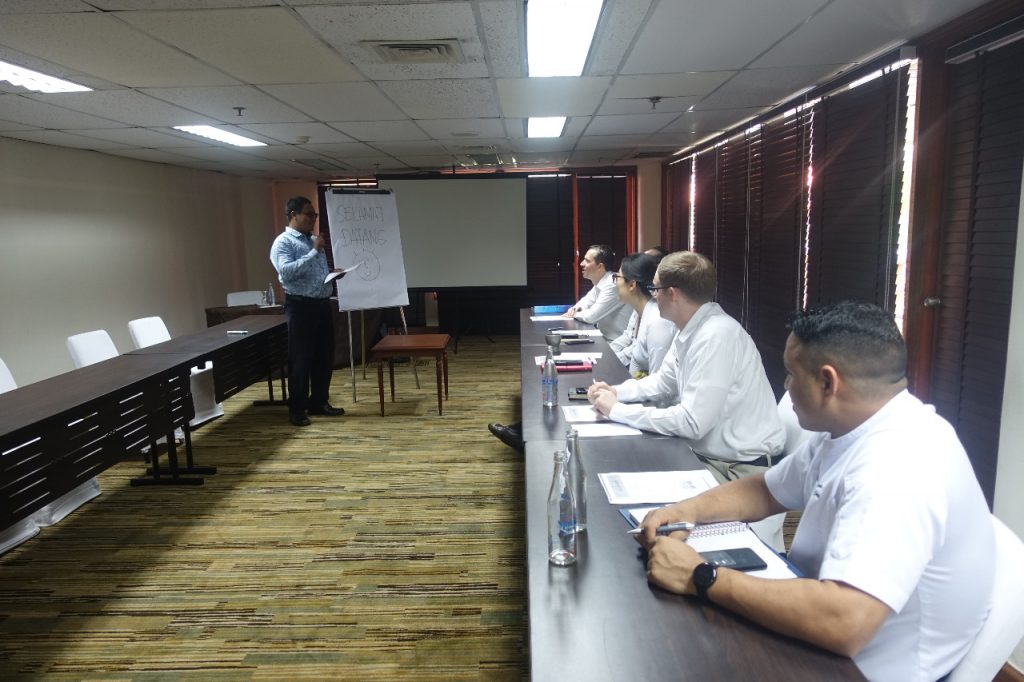 With 267 million population, diverse market, abundant natural resources, affordable labor, and the largest economy in Southeast Asia, Indonesia is full of business opportunities. Each year, there are more and more foreign investors coming to Indonesia. Are you going to be the next? If so, this Indonesian for business course is for you.
Course Description
This course not only gives you language skills in business and work settings, but important information on how to start a business in Indonesia as foreigners. You will learn both intermediate to advanced level of colloquial and formal Indonesian so you can understand and interact well with your employees, colleagues, business partners, clients, and stakeholders.
Some topics you will learn include:
Lingkungan kerja dan budaya kerja di Indonesia (Work environment and work culture in Indonesia)
Mendirikan usaha di Indonesia (Starting a business in Indonesia)
Perekrutan (Recruitment)
Laporan (reports)
Regulasi Pemerintah (Government regulation)
Negosiasi (Negotiation)
Tren di Indonesia (Trends in Indonesia)
Prerequisite
This is an intermediate level course. You need to pass Pemula 1 and Pemula 2 courses before taking the Indonesian for Business course. If you have learned Indonesian before, you can our Pemula 2 (A2) test. You need to get at least 75% to pass the Pemula 2 level. Send us a WhatsApp message if you are interested in taking the test.
Duration
It takes 30 to 40 hours to complete this course. The package will start at 30 hours and you can take more hours if you wish.
The course fee and what it covers
The price depends on the number of students in a class. Based on our experience, the most effective class is private classes. Here is the full price:
The fee above includes:
Contact hours with an experienced and certified teacher
a regularly updated textbook
Pre and final assessment
a flashcard app with audios
free access to audio lessons
extra printed/digital worksheets
a certificate of completion (if required)
The fee does not include additional transport fee if you want to study at your place.
Indonesian for Business Online Course
If you are not in Bali, you can still study online with us via Zoom/Skype/Google Meeting.
Terms and Conditions
Please make sure you read our terms and conditions here before enrolling.
Ready to start Indonesian for Business course? Message us now at +6282 145 950 737 or email at hi@jembatanbahasa.com