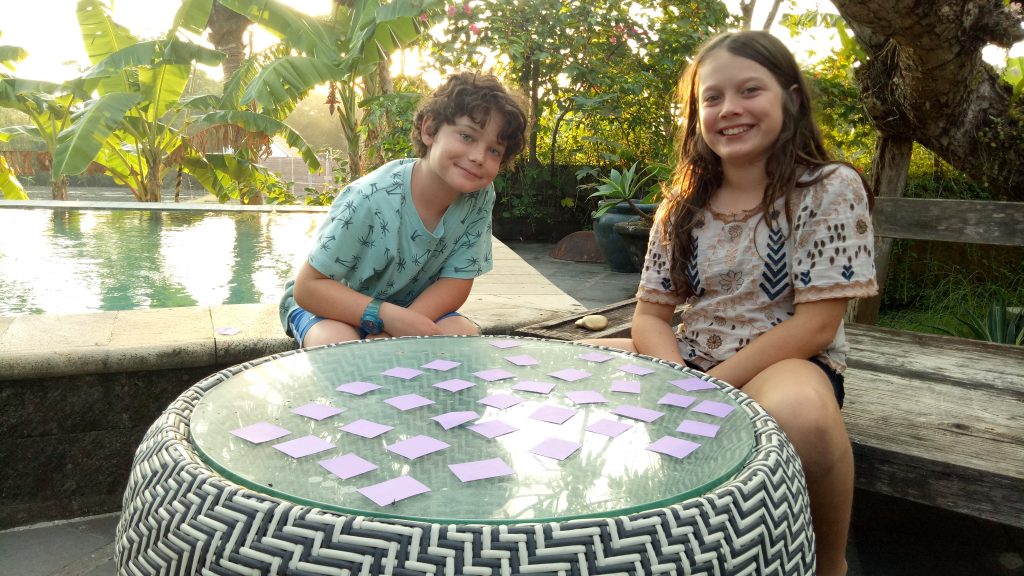 Learn Indonesian for Kids in a fun and effective way! We understand that children learn a new language differently. Research has shown that children learn languages implicitly rather than explicitly. In other words, they learn through language exposure from native speakers rather than analyzing grammar points and memorizing vocabulary. With that, we design this Indonesian for kids course so children can learn Bahasa Indonesia effectively.
How will the class be conducted?
The lessons are mostly in Indonesian to give a maximum exposure to children. We use pictures, gestures, realia, and surroundings to convey meaning. English translation is our last resort. In every class, we have an interesting Indonesian story telling video or book to keep the students motivated to listen and talk about it. To make the classes interesting at all times, we squeeze language games in between lessons.
Who is the class best for?
Children age 4-13. Children this age are on the golden stage to learn a new language as they can learn the language effortlessly and almost without an accent.
What are the prerequisites?
For one-on-one class, there is no prerequisite. For couples or group classes, each child needs to be assessed by one of our teachers to make sure they are on the same proficiency level.
How much does it cost?
The Regular Class price list applies to this course. Please have a look at this chart for the complete price list.
How does this price include?
Contact hours with an experienced and qualified teacher
Teaching resources
audio/video lessons
Teaching report
Pre-assessment 
Terms and Conditions
Please make sure you read our terms and conditions here before enrolling.
Ready to start Indonesian for Kids course for your loved ones? Message us now at +6282 145 950 737 or email at hi@jembatanbahasa.com